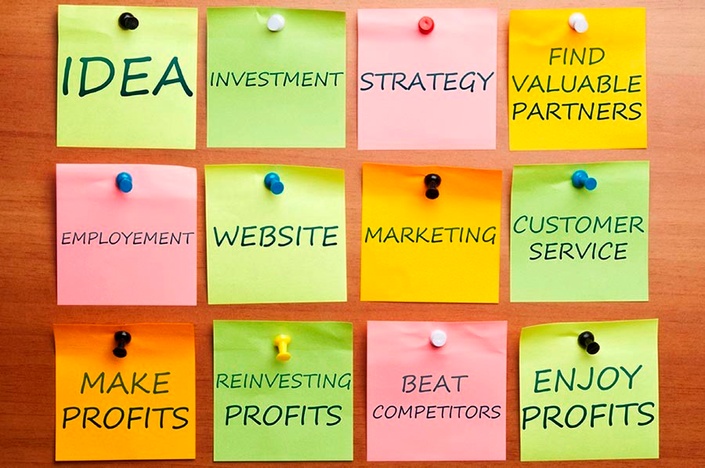 Business to business (B2B) sales masterclass *SkillsFuture Credit Eligible
How to start a business: stop procrastinating, learn from 300,000 entrepreneurs & create YOUR successful business now
This is a complete business course that will take you from absolute business beginner to being able to successfully plan and start a business that will ultimately be successful.
Are you building your first business and feel lost or unsure of what to do at each step?
That is how millions of first-time entrepreneurs feel, and it is how I felt when I started my first business. In this course, I walk you through every step of the way from selecting the best business idea to pursue, to business planning, registering your business, raising money, and starting your business with correct fundamentals to give you and your business the best chance to succeed long term.
LATEST COURSE UPDATE: September 2016 (now 7 hours and over 75 lectures!)
New lectures:
Case study and step by step insight of how I built my own business
How to build momentum and stop procrastinating by building good habits
New lectures on how to raise money!
Three strategies for doing a fantastic product launch
* OVER 15,000 DELIGHTED STUDENTS HAVE TAKEN THIS COURSE!
By the end of this course, you will no longer be ranked among the thousands of "wantapreneurs." You will have taken your first, positive steps to business success. You'll know exactly where you are going in business - and how you are going to get there. Able to make confident decisions. That's the secret behind every successful entrepreneur.
This course covers all the key things holding you back. We cut the confusion and show you exactly how to gain focus. That's what business strategy is really all about.
We will look at ways to generate new business ideas. How to test the water. How to pitch your ideas to others.
I'll show you how to protect your intellectual property. How to raise funds for a fast-track launch - and how to mastermind your launch. Just as importantly, I'll reveal all the possible pitfalls, so you can navigate safely around them.
Use this course as a step-by-step guide to go from business ideas to starting a successful business.
An online business course with personal attention to help you when you need the extra help
In addition to the course lectures, I provide personal help to students of this course via the course discussions and private messages. All students of this course are welcome to message me on Udemy and ask me questions about their business. I love helping entrepreneurs, and I look forward to helping you!
HERE ARE JUST SOME PARTICULAR TOPICS COVERED:
How to come up with business ideas
How to pitch ideas and get feedback
How to know if your ideas are good
PROTECTING INTELLECTUAL PROPERTY
NDA, patents, copyrights, non compete agreements and more
Business models,
Revenue models,
Marketing plan and understanding your target market
Individual section for each part of a business plan to make sure that you start with great business fundamentals
10 very different ways to raise money for your business
BRINGING YOUR IDEA INTO REALITY
Business registration
How to do sales
How to improve and evolve your idea and business
How to choose a great business name and domain name
How to quickly set up your website on your own
Who This Course Is For
This course is ideal for people who are either thinking about starting their business, are in the very beginning stages of starting their business, or have started and are struggling to make progress. You will get solid business fundamentals from the lectures, and personal help from me if you have particular questions on how to start your business.
Why this business course is so unique
There is a very unique story behind this course. I originally created the Problemio business apps which now have over 500,000 entrepreneurs who downloaded the apps. On the apps, entrepreneurs are able to ask business questions. I took all the questions that were ever asked on the apps, and summed them up into the issues covered in this course. That means that the issues covered in the course come from entrepreneurs just like yourself!
So if you are starting a business, this is a great way to guarantee that the material in the course will be very relevant to the things you are going through now, or things you will be going through soon.
What kinds of businesses you can start using this course?
With the strategies in this course, you can start a restaurant or diner, coffee shop, barbershop, nightclub, local event, business selling t-shirts, most kinds of stores ranging from boutiques to grocery stores to jewlery shops, animal care or grooming, lawn care or landscaping businesses, moving businesses, gym, frozen yogurt or ice cream shop, a deli, liquor store or a sandwich shop, a beauty salon or a hair salon, a spa, a daycare business, a hardware store, commercial cleaning or residential cleaning, car wash, general contractor business, dog walking or pet sitting, martial arts studio, or a dance studio.
Here is a list of potential online businesses you can start using this course on how to start a business: blogging, affiliate marketing, elearning, create a channel on YouTube, become an author and sell books on Amazon and the Kindle, or become a freelancer or a local concierge.
Your Instructor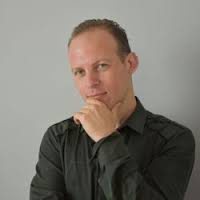 3-time best selling Amazon author, creator of top entrepreneur mobile apps, and host of a popular business and marketing channel on YouTube.
I am the creator of the Problemio business apps which are some of the top mobile apps for planning and starting a business with 1,000,000+ downloads across iOS, Android and Kindle.
I am also an author of three business books (marketing to reach 1,000,000 people, on starting a business, and on the mobile app business).
I am also a business coach. On my apps and in my private coaching practice I have helped over 1,000 entrepreneurs. That means I can probably help you quite a bit as well.
My areas of expertise are mobile apps, software engineering, marketing (SEO and social), and entrepreneurship.